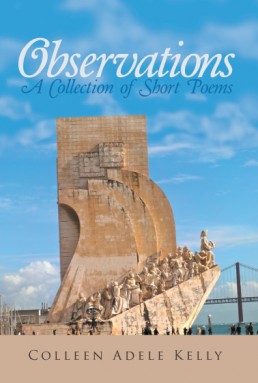 Observations
It is only when we step back to observe life objectively that we finally learn that each moment experienced comes with its own challenges and joys. In her third poetry collection, Colleen Adele Kelly draws upon her personal experiences to share lyrical observations that examine a wide variety of issues from Zen to Mandela, and the Middle East to Sandy Hook.
Kelly touches on divergent topics that not only expose others to her wry sense of humor as she reflects on why she dislikes eating squid and the agony of tax time, but also provide insight into her softer side as she contemplates the beauty in the change of seasons and the power of God's love. While intertwining both traditional and contemporary elements, Kelly does not shy away from tackling such controversial topics as the death of Osama Bin Laden, the Sandy Hook school shooting, and the tragic events of September 11, 2001.
Observations shares both witty and reflective lyrical observations from a seasoned poet who offers her unique reflections on life from a fresh perspective.